Having amassed a staggering canon of recorded work in their various guises and side projects, Finnish loons Circle issue long-player number 40-odd on the label run by one half of drone druids Sunn O))), Greg Anderson. There isn't a wasted moment on this six-track excursion into the outer reaches of fuzzed-out stoner rock, and one hopes Anderson's cult renown inspires even a fraction of his audience to lend this album an ear.
Terminal can be boiled down to a handful of elements, namely supreme guitar riffs, unwavering fealty to repetition and the avoidance of interference in the form of virtuosity. Thus the title cut motors along like Ron Asheton jamming with Mogwai, and Saxo kicks off with monged chanting before careening into territory first mapped by Amon Duul and Magma, Mika Räattö capping the whole bonkers confection with a vocal any of the New Wave of British Heavy Metal bands would have been proud of.
It's not all OTT rock, though. Kill City leaves more Stoogisms behind to float away on a feathery jam which recalls the equally recommended Live at Suomi Finland album by Circle alter ego Pharaoh Overlord. Blissful and beguiling in equal measure.
Listen to Kill City from Terminal here: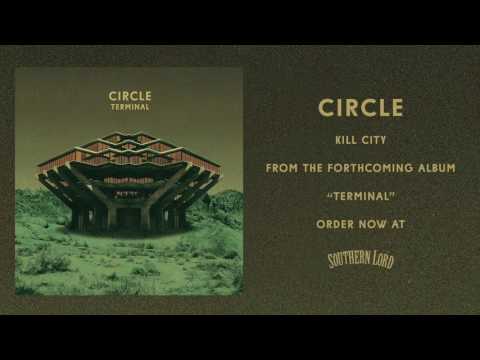 Buy Terminal by Circle here.
Reproduced with permission of Herald & Times Group.